All of the practitioners listed on this page can be contacted via the contact details for each entry. Clicking on the contact link will take you to the contact form on the main OTS website. Not all of our therapists who we might refer you to are listed here.

Click Here To choose a practitioner.

Click Here For assistance in finding the right practitioner for you.

Click Here To access the low cost service.

You can also email Justin if you would like an assessment and referral session which can access a wide range of practitioners in Witney and Oxford, as well as the low-cost service and group therapy provided by OTS at the centre in Witney & in Oxford. You can arrange that by @15


---
OTS Members
In the Oxford region
In this section you will find full members of the OTS organisation who we regularly refer to, as we know their work well. Please be aware that there are also many other members who are not on our website, particularly those working for our low-cost service.
---
Claire Jacques
Integrative Counsellor

Offering: Weekly one-to-one therapy
Availability: Monday eve, Wednesday p.m., Friday a.m.
Fees: £45 per 50 min session
Frequency: Weekly
Location:Restore, Manzil Way, Oxford, OX4; Rose House, Charles Street, Oxford, OX4


Click Here To contact me

Approach & Specialist Areas:
I work in a compassionate, non- judgmental and respectful way with clients from all walks of life on a wide range of psychological and emotional issues. I am an integrative therapist which means I have been trained in a range of psychotherapeutic approaches and am able to tailor my approach to fit your specific needs. As we explore your current difficulties we may look at the emotional, social and physical aspects of your experience. We will look at your present as well as your past experiences, which influence how you live now and the relationships you have with other people. Working collaboratively in this way can help you make sense of what you are feeling and why, giving you a deeper understanding of yourself, finding new ways to cope, and different ways of responding to your current difficulties.

Having worked for over 15 years in the legal profession I have a deep understanding of the stresses and challenges of working in a high-pressured professional environment. I recognise the impact this can have at times on emotional wellbeing and the issues that may arise from a conflict between work environment and personal life. I have brought together my corporate and counselling perspectives through my work at the charity Lawcare, where, since 2012, I have provided support to legal professionals experiencing difficulties at work and with their emotional health.

Background:
Following a B.A. (Hons) in History and French (Birmingham University,1998), I completed a Post-Graduate Diploma in Law and qualified as a solicitor in 2003. In my corporate life, I have headed up diversity & inclusion groups since 2007 and so working with and respecting difference is a core part of my practice. I am also familiar with mentoring and coaching approaches. From 2009 onwards I spent several years working as a volunteer in the community with Mind in Oxford supporting people with severe and enduring mental health diagnoses and this was the catalyst for my decision to embark on my first counselling training in 2011.

In addition to my private client work I have worked in the charitable sector, as a counsellor for the Metanoia Counselling and Psychotherapy Service (Ealing, London) and initially as a counsellor and now as an assessor at The Listening Centre which offers a low-cost counselling service in Oxford.

Training & Qualifications:
Foundation Certificate in Counselling and Psychotherapy (Regents College, London, School of Counselling and Psychotherapy)
Clinical Diploma in Integrative Psychodynamic Counselling (The Metanoia Institute, London)

Registered Bodies:
Registered member of BACP
UKAPI member (UK Association for Psychotherapy Integration)
OTS member


---
Amanda Tilbury
Integrative Psychotherapist

Offering: Weekly one-to-one therapy & supervision
Availability: Days - Wed, Thurs & Fri; Evening - Mon & Wed
Fees: £50 per 50 minute session
Frequency: Weekly
Location: Holton Oxford OX33 1QF



Click Here To contact me

Approach & Specialist Areas:
I integrate a number of different therapeutic methods/models into my practice such as Gestalt, TA and Object Relations in order to provide a therapy that can be individually tailored to the needs of the client. In addition to talking therapy I am trained to work with the arts in therapy incorporating painting/drawing/clay, sand play, music and drama, bodywork and movement. The arts give form to image, metaphor and the imagination offering the opportunity to work creatively with any given issue. This creative process provides an additional dimension to the therapeutic process for emotional expression and exploration where words alone may not feel adequate. No experience of using the arts is necessary, it is not about being "good" at art.

I am also able to work with Energy Psychology methods. They are a collection of techniques that work on clearing issues and associated feelings, thoughts and behaviours form the energy field of the client working on a client's energy centres (Chakras) and Meridian lines (tapping - EFT). These methods can facilitate healing and are helpful in addressing trauma.

I also offer supervision to those working with adults in the helping professions and additionally offer the use of the arts in supervision as a way of working creatively with presented client material.

Background:
I worked originally as a Nurse in the NHS and then moved into working in business and other healthcare areas.

Training & Qualifications:
MA in Integrative Arts Psychotherapy
Trainings in Supervision and Energy Psychology.

Registered Bodies:
OTS Member
UKCP registered


---
Johnny Latham
CBT Therapist

Offering: therapy to adults, children and families
Availability:
Fees: £50 per hour session
Frequency: Weekly
Location:
Also at: OTS-Witney Therapy Centre


Click Here To contact me

Approach & Specialist Areas:
Specialism in complex family histories, child & adholescent mental health, CBT for adults with Anxiety & Depression.

Background:
Lead cutting edge research into the development of CBT into systemic family therapy.

Training & Qualifications:
Trained at University of Oxford under Oxford Cognitive Behavioural Therapy Centre.
PgDip, MSc.
Winner of the 2016 University of Oxford Vice Chancellor's Award for Social Impact.

Registered Bodies:
Association for Family Therapy and Systemic Practice, British Psychological Society, and British Association for Behavioural and Cognitive Psychotherapists.
OTS Member


---
Rob Curtis
Integrative Psychotherapist and Counsellor

Offering: Weekly one-to-one therapy
Availability:
Fees: £50 per hour session
Frequency: Weekly
Location:
Also at: OTS-Witney Therapy Centre


Click Here To contact me

Approach & Specialist Areas:
I take an integrative approach to counselling. In essence, this means that rather than subscribing to one particular modality, I prefer to identify the most useful approach with each individual client. I draw on a range of evidence based approaches and am trained to work with my clients to identify the areas that they particularly want to address and to identify the approach that they feel would be the most useful and meaningful to them. At the core of my practice is a belief in the importance of the therapeutic relationship and I count among my primary influences attachment-based psychotherapy, relational psychodynamic psychotherapy and body psychotherapy. I offer short term and long term therapy suited to your needs.

I have a particular interest in working with addiction, bereavement and relationship issues and the repercussions of boarding school.

Background:
Prior to training as a therapist, I founded and ran a successful healthcare business; eventually leaving to retrain in an area that I found more personally fulfilling. Over the last six years I have worked with Social Services in London and Oxford, providing support to vulnerable families and families in crisis and working with adults and children with varying and complex needs. Alongside this, I have worked as a counsellor for a leading addiction treatment provider as well as running my own private practice.

Training & Qualifications:
I am a registered member of the BACP and abide by their code of practice. I gained my BA at Kings College London and have a Postgraduate Diploma in Integrative Counselling and Psychotherapy from the Minster Centre, London.
I am also a member of OTS-Oxfordshire Therapy and Self Development which is a diverse community of counsellors and therapists from a wide range of therapeutic orientations, offering a range of psychological therapies, methods and therapy formats. OTS is committed to providing impartial advice, information, assessment and recommendations.

Registered Bodies:
OTS Member
BACP Reg.


---
Cate Potter
Psycho-analytic Psychotherapist

Offering: One-to-one therapy
Availability: Tue/Wed afternoon, Thurs eve,Friday
Fees: £50 (3 x £10 - £30 places)
Frequency: Weekly (Up to 3 x p.w.)
Location: Rose House Centre, Charles Street, Oxford OX4. West Oxford Community Health Hub, Botley Rd, Oxford OX2.
Also at: OTS-Witney Therapy Centre

Click Here To contact me

Approach & Specialist Areas:
I offer a psycho-analytically informed, non-judgmental thinking space where we can explore the feelings and thoughts that are concerning you as well as ways of being, often habitual, that you may feel are no longer serving you. With a warm and adaptable approach I aim to facilitate understanding of your internal world and your individual needs together with what you would like to be different in your life. I will often focus on our experience of each other in the room and the illumination this may give about specific or more typical relational difficulties you experience as well as who I may become for you in the session.

I see the therapeutic relationship as a collaborative and supportive alliance attuned to underlying beliefs about ourselves and those around us as well as a space that at times can be charged with difficult emotions. Given trust, openness and an experience of safety in the therapeutic relationship, working through powerful feelings such as anger or sadness is essential for self -understanding and moving forward.

Historically I have worked with and been interested in those with personality difficulties that have developed as result of experiencing trauma and loss. There are many ways that trauma and loss can inhibit being able to live a fulfilling life; and, often ways of coping that are self-destructive, isolating and self-defeating develop in the absence of sound guidance and love. Understandably these ways of coping self-perpetuate into adulthood if they are not uncovered and thought about. Although the trauma and loss cannot be removed I would aim to help people come to a place where self-destructive thoughts and feelings can be experienced and processed as survivable with the hope for a more life enhancing outlook on oneself and the external world.

I also work with anxiety and depression, including bipolar disorder, as well as difficulties in adjusting to life changes such as divorce, bereavement, moving home or changing jobs. Such difficulties in adjusting may take the form of an addiction, angry outbursts, symptoms of stress and relationship breakdowns. Addressing such symptoms in therapy can help build resilience and autonomy to the changes and different stages that emerge within our lives.

Background:
I trained as a psychotherapist at the Arbours Association after a 15 year career as a mental health nurse in inner city London. Much of my training took place within the Arbour's therapeutic communities in North London and so I have learned and favoured practicing with a strong relational style. As well as this I have always held the belief that it is possible to discover an easier and more adaptive way of living with mental distress and destructive thoughts. I am also one of the nationwide therapists working for the Clinic for Dissociative Studies in London.

Training & Qualifications:
Certificate in Psychoanalytic Psychotherapy

Registered Bodies:
OTS Member
Association of Arbours Psychotherapists
UKCP Registered


---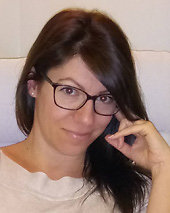 Erika Vincze
Psychosynthesis (Integrative) Counsellor

Offering: Weekly one-to-one therapy
Availability: Monday-Friday inc.
Fees: £45 per hour session
Frequency: Weekly
Location: Chestnut Road, Botley, Oxford
Also at: OTS-Witney Therapy Centre


Click Here To contact me

Approach & Specialist Areas:
My approach is integrative. I work in a transpersonal context with each individual as a completely unique person with unique life-path and challenges. I believe all of us experience difficult patches and challenges in our lives that might require the guidance and support of a counsellor.

Background:
Beside my work in private practice I also work with survivors of sexual abuse at the Oxfordshire Sexual Abuse and Rape Crisis Centre.

Training & Qualifications:
Diploma in Psychosynthesis Counselling
I have attended a course on the Application of Mindfulness in Clinical Practice which I also use in my work.

Registered Bodies:
OTS Member
BACP Member


---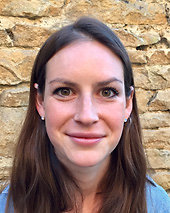 Clare Bay
Gestalt Psychotherapeutic Counsellor

Offering: Weekly one-to-one therapy
Availability: Wednesdays all day and evening
Fees: £50 ph (low cost available)
Frequency: Weekly
Locations: 1. St Clements Family Centre, Cross St, Oxford; 2. Chipping Norton; 3.Milton Under Wychwood


Click Here To contact me

Approach & Specialist Areas:
I tailor the way that I work to each individual. Some of the potential ways to grow in awareness and explore what is affecting us are: Body Awareness, Creative Experiment, Mindful Meditation, Authentic Dialogue and Relationship, Aromatherapy and Dreamwork. By reflecting on where we are, where we'd like to be and what is affecting us. We can then loosen up patterns of thought that have become stuck and can identify areas that need meaningful change.

Background:
I have been involved in the Arts for many years and there is the option to use Art therapy tools within sessions.

Training & Qualifications:
I trained at the Metanoia Institute, have a BA Hons in Youth and Community Work and Applied Theology, a Post Graduate Diploma in Mental Health Studies, and have undergone specialist training in sexual violence

Registered Bodies:
OTS Member
Member of BACP


---
Danni Moultrie
Humanistic and Integrative Psychotherapist

Offering: Weekly one-to-one adult therapy
Availability: Day-Wed; Day & Eve-Tues, Thurs
Fees: £50 p.h.
Frequency: Weekly
Location: Harwell, South Oxfordshire



Click Here To contact me

Approach & Specialist Areas:
I integrate humanistic and integrative psychotherapy with other modalities including mindfulness based therapy.

Background:
My background is in health care and I have worked within non-profit organisations, mental health services, trauma rehabilitation in the UK and overseas. I have significant experience working in occupational rehabilitation supporting people's health and wellbeing in relation to their work and have run workshops and presentations in this field. The integration of my medical background and psychotherapy practice has contributed to the way I work which combines pragmatism and a deep sense of empathy and non-judgmental listening. I have worked in the University environment with young adults and now work in private practice.

Training & Qualifications:
MA in Humanistic and Integrative Psychotherapy: BCPC 2017
Certificate in Foundations for Humanistic and Integrative Psychotherapy BCPC 2010
Certificate in Mindfulness Practice

Registered Bodies:
UKCP trainee member
OTS Member


---
Lizzie Kelly
Integrative Counsellor/Psychotherapist, Gestalt Psychotherapist (in Training)
Offering: Weekly one-to-one Individual & Couples
Availability: Monday-Thursday (day and evening)
Fees: £45-£65 ph individuals (£70-£90 couples); Some low cost; Bursary fund contributions welcome from higher earners to subsidise low cost work.
Frequency: Weekly
Location:Beaumont Street, Oxford

Click Here To contact me

Approach & Specialist Areas:
My therapeutic approach is holistic and relational. Working holistically means that I believe all aspects of being human are connected and therefore cannot be treated separately. I work with you as a whole person, paying attention to both physical and psychological processes and how they link together. Working relationally means that I bring myself into the therapeutic relationship with you as another human being, sharing my responses, thoughts and feelings with you. I use our relationship as a way of raising your awareness of how you might be relating with and experiencing the world around you.

I also work creatively which means there is an opportunity to work in ways that suit you. For some people, talking therapy by itself isn't always the answer. As well as talking through issues, our work can include the use of art, music, drama, poetry or movement as a way to explore some of your issues, if this is supportive for you.

I have a particular interest in working with trauma as well as themes of identity, belonging, intimacy, loneliness and connection.

Background:
I have over 8 years experience working therapeutically with adults, both in private practice and charitable counselling organisations. My therapeutic work is also supported by over 12 years experience working in various roles and organisations that support vulnerable adults, children, adolescents and families. This has included working in areas such as mental health, homelessness, education, substance misuse and housing and support for complex needs teenagers and unaccompanied asylum seekers in care.

Training & Qualifications:
Post-Graduaate Diploma in Integrative Counselling and Psychotherapy (2009), Diploma in Contemporary Trauma (2016), MSc in Gestalt Psychotherapy (current training)

Registered Bodies:
BACP Registered and Accredited Member
OTS Member


---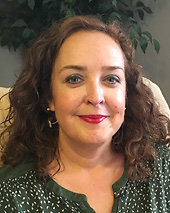 Fleur Western
Integrative Psychotherapist

Offering: Weekly one-to-one therapy, couples therapy
Availability:
Fees: £50 per hour session
Frequency: Weekly
Location:



Click Here To contact me

Approach & Specialist Areas:


Background:
BA(Hons) in Social Studies from Sheffield
Hallam University and an MA (Hons) in Housing from
the University of the West of England, Bristol.

Training & Qualifications:
MA in Psychotherapy and Counselling, and Advanced diploma in Integrative Psychotherapy from Regent's College, London. I am an accredited Bereavement Counsellor through Cruise Bereavement Care.

Registered Bodies:
I work for Care First, an Employee Assistance Provider as an Associate Counsellor. I am an approved Psychotherapist for Oxford University and receive student referrals from their doctoral course in Clinical Psychology. I am co-chair of Oxford Psychotherapy Society.
BACP – accredited member
UKCP registered
OTS Member


---