OTS Members At
OTS-Oxford Therapy Centre
In this section you will find full members of the OTS organisation who we regularly refer to, as we know their work well. Please be aware that there are many other members who are not on our website.
---
Claire Jacques
Integrative Psychotherapist & Counsellor

Offering: Weekly one-to-one therapy
Availability: Monday p.m., Wednesday p.m., Friday daytime
Fees: £50-£60 per 50 min session
Frequency: Weekly
Location: OTS-Oxford Therapy Centre



Click Here To contact me

Approach & Specialist Areas:
I work in a compassionate, non- judgmental and respectful way with clients from all walks of life on a wide range of psychological and emotional issues. I am an integrative therapist which means I have been trained in a range of psychotherapeutic approaches and am able to tailor my approach to fit your specific needs. As we explore your current difficulties we may look at the emotional, social and physical aspects of your experience. We will look at your present as well as your past experiences, which influence how you live now and the relationships you have with other people. Working collaboratively in this way can help you make sense of what you are feeling and why, giving you a deeper understanding of yourself, finding new ways to cope, and different ways of responding to your current difficulties.

I have worked in the legal profession for many years and so understand the challenges of working in a high-pressured professional environment. I have particular experience working with business people/academics and exploring the impact that a high-pressured environment can have on emotional wellbeing as well as the issues that may arise from a conflict between your work environment and personal life.

Background:
Following a B.A. (Hons) in History and French (Birmingham University,1998), I completed a Post-Graduate Diploma in Law and qualified as a solicitor in 2003.

In my corporate life, I have headed up diversity & inclusion groups since 2007 and so working with and respecting difference is a core part of my practice. I am also familiar with mentoring and coaching approaches.

In addition to my private client work I have worked in the charitable sector, as a counsellor for the Metanoia Counselling and Psychotherapy Service (Ealing, London) and initially as a counsellor and now as an assessor at The Listening Centre (which offers a low-cost counselling service in Oxford).

Training & Qualifications:

MSc. Integrative Psychotherapy (Metanoia Institute, London)
Clinical Diploma in Integrative Psychotherapy (Metanoia Institute, London)
Clinical Diploma in Integrative Psychodynamic Counselling (Metanoia Institute).
Foundation certificate in counselling and psychotherapy (Regents College, London, School of Counselling and Psychotherapy).

Registered Bodies:
UKCP Registered
BACP Registered
UKAPI member (UK Association for Psychotherapy Integration)
OTS member


---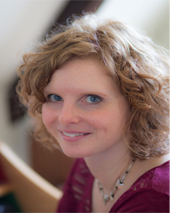 Dr Rebecca Knowles Bevis
Clinical Psychologist
Cognitive Behavioural Psychotherapist

Offering: One to one therapy
Availability: Wednesday mornings - generally full
Fees: £90 per hour
Frequency: weekly/fortnightly
Location: OTS-Oxford Therapy Centre
Also at: The Lodge, Wallingford OX10 0DB

Click Here To contact me

Approach & Specialist Areas:
My approach to therapy is client-centred, compassionate, honest and collaborative, and I place great importance on the development of a safe and supportive therapeutic relationship which I believe to be the key to effective therapy. In the first few sessions, we will work together to make sense of what's brought you into therapy, to define your goals for treatment, and to identify the most helpful and appropriate way to achieve these. Throughout the therapy, I will work with you to help you develop a better understanding of your difficulties, and to learn strategies and skills you can use to help you improve your current wellbeing and to protect yourself against similar difficulties in the future. During therapy, we will frequently review our progress to make sure things are moving in the right direction, and to discuss anything that you would like to change about the work.

My clinical practice is strongly evidence-based and I have been trained in a number of different psychotherapeutic approaches, meaning that the work will be tailored flexibly to suit your particular needs and preferences. I use a cognitive behavioural approach (CBT) in combination with other models including compassion-focused therapy, schema-focused therapy and cognitive analytic therapy.

I have a particular interest and expertise in perinatal mental health and the transition to parenthood, as well as in supporting people to recover from trauma related to pregnancy and birth.

Background:
I am a clinical psychologist and BABCP accredited cognitive behavioural psychotherapist with many experience of working therapeutically with people who are experiencing a wide range of emotional difficulties. I am registered as a Practitioner Psychologist with the Health Care Professions Council (HCPC) and I am a British Psychological Society (BPS) Chartered Psychologist and Associate Fellow. I spent 13 years working for the NHS, providing a psychological service to adults with severe and complex mental health difficulties, and I established my private practice in 2016.

I have a keen interest in conducting psychological research and have held academic posts at the Universities of Sheffield and Oxford. I enjoy teaching and training and have close links with the Oxford Institute for Clinical Psychology Training.

After the birth of my first child, I trained as a doula and I have been offering birth doula support to women, couples and families in Oxfordshire since 2014.


Training & Qualifications:
BA Hons in Experimental Psychology, University of Oxford
PhD in Experimental Psychopathology, University of Manchester
Doctorate in Clinical Psychology, University of Manchester
Diploma in Cognitive Therapy, University of Manchester
Certificate in Mentalisation-Based Therapy, Anna Freud Centre for Children & Families
Certificate in Higher Education Learning and Teaching, University of Sheffield


Registered Bodies:
OTS Member
BPS Associate Fellow
BABCP member
HCPC Registered
AIMH member
Doula UK member
OCTC Associate therapist, supervisor and assessor


---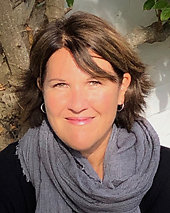 Donna Brunstrom
Counsellor

Offering: One-to-one therapy
Availability: Monday - Friday
Fees: £40 - £50, 50-min sessions
Frequency: Weekly/Fortnightly
Location: OTS-Oxford Therapy Centre



Click Here To contact me

Approach & Specialist Areas:
I offer a safe, supportive and confidential environment in which you can explore personal and professional issues face-to-face, on either a short or long-term basis. I have experience working with a wide range of clients in terms of age, culture and personal or professional background. I have worked with people experiencing depression, anxiety, trauma, loss, eating disorders, parenting, identity and emotional difficulties. I believe that we are all unique and my approach reflects this. I use an "integrative" approach, which means that I draw upon a variety of resources and methods so that I can tailor the therapy to each person and their circumstances. Perhaps even more important is how well we relate to each other as individuals - and I will happily refer you to a different counsellor if that seems better for you. I understand that it takes a lot of courage to share personal matters and difficulties with a complete stranger, so I will always go at your pace as we explore what's going on in your life, in a way that is safe, confidential and without judgement.

Background:
My interests have always centred on human behaviour and helping others. Prior to becoming a therapist, my first degree led me to various corporate roles in London and Sydney: but my outlook changed when I had children and I worked for a while in adult education before retraining as a teacher. I have taught in both primary and secondary schools and have been in the UK for many years, although I still call Australia home.

Training & Qualifications:
I am a fully qualified counsellor. I trained at the Banbury Academy Centre where I gained a Diploma in Therapeutic Counselling. I am a member of the Oxford Therapy Centre (OTS), a co-operative of counsellors and therapists from a wide range of therapeutic orientations, where I also I participate in further professional development. In addition, I have completed a one year course at the Oxford Mindfulness Centre (OMC), as a teacher of Mindfulness Based Cognitive Therapy (MBCT). The OMC, in partnership with the University of Oxford, are at the forefront of Mindfulness research and training. Besides being a member of the BACP (British Association of Counsellors and Psychotherapists), I have a degree in Commerce, a Postgraduate Diploma in Education and an enhanced DBS certificate in order to work with children.

Registered Bodies:
BACP Member
OTS member


---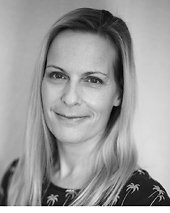 Katherine Warner
Systemic Couple and Family Psychotherapist

Offering: Individual, Couples, Parenting & Family Sessions
Availability: Monday & Friday
Fees: from £75 per session dependent
Frequency: weekly, fortnightly, monthly & ad hoc
Location: OTS-Oxford Therapy Centre
Also at: clients own home / Skype


Click Here To contact me

Approach & Specialist Areas:

As a fully qualified and accredited Systemic Couple and Family Psychotherapist, I work therapeutically with Individuals, Couples, Groups and Families across the age-span; from young children attending with their parents, to older adult couples. My work often involves working with those around the person most affected, including the wider social network, such as siblings, carers or grandparents etc.

Systemic Couple and Family Therapy is an effective approach to support those affected by an extensive range of psychological difficulties experienced by children, young people and adults. It can also support those who want to improve couple or family relationships, or those affected by loss or changes that may place particular stress on relationships. My overall approach is Strengths and Resilience orientated and can combine Cognitive Behavioural Therapy (CBT), Dialectical Behavioural Therapy (DBT) and Mindfulness informed approaches, when appropriate. I work collaborative and flexibly, offering a bespoke service, underpinned by the latest evidence based principles, to address your unique concerns.

Feel free to contact me to arrange an initial phone consultation free of charge.

Background:

I have worked therapeutically with Children, Young People and Adults for over twenty years.

Within the NHS, my experience spans a variety of contexts including Community and Inpatient Child and Adolescent Mental Health Services (CAMHS) and Specialist Eating Disorder Services. I have also considerable experience in contributing to Neurodevelopmental assessments, such as Autistic Spectrum Conditions and have worked within Children's Paediatric Inpatient Services and Palliative Care. Alongside my clinical role, over the years, I have been involved in Service Development and Leadership, as well as providing Training, Supervision and Consultation. As a Specialist Clinical Lecturer at Oxford Brookes University I have designed and delivered teaching for Graduate and Postgraduate Students regarding the Treatment of Eating Disorders. I have written for publication on diverse topics including; Adherence to Health Advice Amongst Young People with Chronic Illness, Therapeutic Massage for Children with Cerebral Palsy (I am also a qualified Massage Therapist) and the Role of the Therapeutic Alliance in Treating Young People with Eating Disorders. For my MA Dissertation, I explored how Arts-based approaches could be utilised to strengthen Clinical Team Resilience.

Alongside my Independent Practice, I currently work part time as a Senior Family Therapist within South Oxfordshire Child and Adolescent Mental Service.

In my private practice, I initially worked with the Oxford Priory Wellbeing Centre, before developing my own Independent Practice in locations across Oxford. In 2018 I became affiliated with The OTS-Oxford Therapy Centre and currently base my practice in East Oxford.

Training and Qualifications:

- MA Systemic Family Psychotherapy, Tavistock and Portman Clinic, London
- PGD Systemic Family Practice (Eating Disorders), Reading University
- PGC Applied Systemic Theory, Tavistock and Portman Clinic, London
- PGC Teaching and Assessment, Oxford Brooked University
- Cognitive Behavioural Therapy for Children and Young People, Oxford Cognitive Therapies Centre (OCTC)
- Cognitive Behavioural Therapy – Enhanced (Eating Disorders), Prof Fairburn, OCTC
- Dialogical Behavioural Therapy, Oxford Health DBT Service
- Multifamily Therapy for Eating Disorders, Maudsley Hospital, London
- Autism Diagnostic Observation Schedule (ADOS), Oxford Health Neurodevelopmental Service
- Psychological Perspectives in Education and Primary Care (PPEPC) Reading University

Registered Bodies;

I am fully accredited member of both the UK Council of Psychotherapy (UKCP) and Associated of Family Therapy (AFT)


---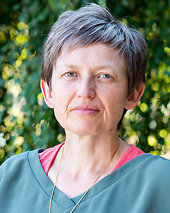 Melanie Bain
Humanistic Counsellor

Offering: Individual therapy
Availability: Monday - Saturday
Fees: £55 - £65
Frequency: once/twice weekly
Location: OTS-Oxford Therapy Centre
Also at: OTS-Witney Therapy Centre or online


Click Here To contact me

Approach & Specialist Areas:
I would describe my style as eclectic and organic. The aim of my work is to enable you to increase self-awareness and notice hidden attitudes, feelings or behaviours that you may have in relation to your current situation or problem. My belief is that when we become more aware of ourselves this increases our own ability to see, challenge and change old unhelpful patterns and belief systems. Because we have unique personalities and backgrounds I find that one approach does not work for everyone, therefore, how I work with you may vary depending on your own needs and personality and how we relate to one another during our time together.

Background:
Within my counselling profession, I have worked with adults and young people who have faced difficulties from substance abuse, mental/physical/sexual abuse, self-esteem, depression and relationship issues. However, my work is not specific to these issues alone.

Prior to, during and after my training, I worked within the health, social and criminal justice sector. For nearly five years I have worked with organisations specialising in the rehabilitation of drug and alcohol users and prolific offenders. I currently support children, young people and their families who are facing domestic and social difficulties.

I am a registered member of the British Association for Counselling and Psychotherapy and work alongside their ethical standards. I undertake regular supervision and ongoing professional development to ensure a high standard of working.

Training & Qualifications:
I have a post-graduate diploma in Humanistic counselling and supervision from the Kinharvie Institute, Caledonian University of Glasgow, where I attended from 2001 and 2004.

Registered Bodies:
OTS Member
National Counselling Society accredited registrant

---
Lucy Cavendish
Integrative Counsellor

Offering: One-to-one therapy
Availability: Various throughout week
Fees: £65 (£50 min), couples-£80 (£65 min)
Frequency: Weekly / Fortnightly
Location: OTS-Oxford Therapy Centre
Also at: Henley on Thames, London & Chiltern Valley.


Click Here To contact me

Approach & Specialist Areas:
I am a qualified counsellor working with adults, adolescents and couples. During my work as a counsellor - and as a human being living in this planet right now - I have come to believe that there are just times when we need support and understanding from someone other than our close friends and family. It does not necessarily mean we are in crisis; it may be that we need a confidential space in which to talk, to be heard, understood and not judged.
Counselling offers a safe, contained space within which to explore, to move in to a better, deeper and more accepting relationship with yourself and others through the support of a trained counsellor such as myself who will be beside you and with you as feelings, thoughts and emotions come up.
Integrative counselling and my approach is all about listening, thinking, working together in the room with what is going on outside the room but also inside the room. I work a lot with the feelings in the room. Integrated counselling means I have trained in psychoanalytic counselling as espoused by Freud, Jung et al as well as using a person-centred approach which means I deal with the day-to-day and immediate problems and challenges and look at what is happening for you now. I am aware that going in to counselling can feel momentous and many people feel nervous, worried and shy. My role is to help you through difficult times and to allay your fears and concerns and also to help maybe make tiny shifts so that things that appear maybe uncomfortable and insoluble become something that can be shared and worked through. It can be an illuminating journey we take together.
I offer an all-round therapeutic approach and my areas of expertise are anxiety, depression, eating disorders, body dysmorphia, gender identity, panic attacks, mild psychotic incidents, suicide ideation, couples, adolescents, anger issues and support for couples at every level of their relationship including better endings. I have many clients post-separation and divorce who feel they need support when everything else seems difficult and tricky. I have also seen couples who wish to deepen their relationship through counselling - a Love MOT as it were. I have also helped families who are struggling with a range of issues, especially often when their children reach the teenage years. Sometimes adolescents prefer counselling by themselves, sometimes with their families to work through what systems are in place that might need looking at.

Background:
I am also a writer who has spent the last two decades interviewing people and, in a working capacity, I have met a range of people and travelling the globe which, I believe, has helped me be a better and more broad-minded therapist who has lived a life. I worked for many years as a journalist and broadcaster writing for The Times, the Telegraph, the Guardian and Observer and many women's magazines. I have regularly appeared on the BBC and ITV and done talks on Radio 4. I decided to re-train as a therapist six years ago and now combine writing, public speaking and counselling.

Over the past three years I have been working as a counsellor with 11-plus clients at a youth counselling centre and I also work with adult clients and couples. I run a Talking to Teens set of workshops with a range of parents who come together to talk about their issues with teens.
I have just started exploring body-centred therapy which helps people access their deep feelings through their body and how they express themselves in and through their body. I have also been looking at psychodramas as a form of group therapy. I have been part of Pesso Boyden workshops which is a body-based therapy and have also qualified as a Couples Counsellor.
I have spent two years working at the Oxford Women's Counselling Centre (OWCC)

Training & Qualifications:
Level 2, 3 & 4 Advanced Diploma in Integrative Counselling from the Mary Ward Centre in London.
Certificate in Introduction in Couples Counselling and have taken an Advanced Couples Counselling diploma.
2 years studying psychoanalytic therapy and psychodrama with Andrew Wallas

Registered Bodies:
OTS Member
BACP Member


---
Sue Brackstone
Life Coach

Offering: 1-1 Coaching
Availability: Monday – Thursday daytime Monday & Tuesday Evening
Fees: £65 per hour
Frequency: As needed
Locations: OTS-Oxford Therapy Centre
Also at: at OTS-Witney Therapy Centre


Click Here To contact me

Approach & Specialist Areas:
I work with my clients to reduce stress, beat procrastination, take action on their dreams and increase quality time for relationships and family. I help my clients to overcome obstacles that life throws in the way and create lasting, positive change.

If you:

Are overwhelmed with things to do

Wish you had more time for the people you love

Are unsure where your life is going

Want to make changes, but aren't sure where to start

Want to stop your life from running you, and turn things around

Life coaching can help.

Together we can work on:


Improving your work life. Find what you really want to do.

Managing your time.

Beating procrastination and getting things done.

Improving your relationships with family and friends.

Creating a life outside of work.

Growing your confidence and self-esteem

Or anything else that's blocking you from creating a life you love.

Background:
Before becoming a life coach I worked as an administrator in local council, and later as a freelance writer.
I volunteer at Citizen's Advice and as an Early Intervention Coach with TLG, an organisation that works with children in schools.

Training & Qualifications:
Diploma in Life Coaching (Level 3)
Diploma in Higher Education -counselling and psychology

Registered Bodies & Organisational Positions:
Member of the Association for Coaching


---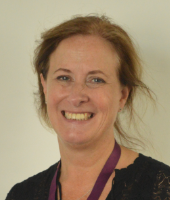 Nicola Edmonds
Psychotherapeutic Counsellor

Offering: Individual Therapy
Availability: (Days, evenings) Monday evening (Zoom) and Tuesday evenings (person - Witney)
Fees: £50 (some £35 spaces)
Frequency: Weekly
Location: OTS-Oxford Therapy Centre
Also at: OTS-Witney Therapy Centre


Click Here To contact me

Approach & Specialist Areas:
I am a qualified Psychotherapeutic Counsellor offering medium- and long-term counselling and psychotherapy for individuals. I have been trained in a combination of approaches including Transactional Analysis, Gestalt, Psychodynamic and Person-Centred approaches.

Background:
I have 35 years of experience of working supportively with people from all walks of life through; one-to-one Coaching, Executive Coaching, Group Facilitation of groups with conflicting objectives, Conflict Resolution, working with vulnerable children and troubled adolescents. I have successfully worked in Corporate, Educational, and Voluntary settings. I have been working with clients for the last five years.

Working in an open and transparent way, I tailor my approach to suit your specific needs. I will provide a calm and reflective environment through which we can be curious and explore whatever it is you need to bring. Working together, we can review how you live and relate to others, both now and in the past, to enable you to make sense of how you are feeling and why, and to locate and develop your natural capabilities to enable you to support yourself better. This will be your space to be listened to, accepted and heard.

I work with:

anxiety or panic attacks

eating disorders

depression

loneliness

emptiness

self-harm

difficulty expressing feelings; feeling numb
relationship difficulties

extreme mood swings/anger/sadness

shame and guilt

lack of confidence/low self-esteem

identity

living with the effects of abuse

rape
Training/Qualifications:
CCTP: Trauma Certification
Diploma, Humanistic Counsellor - Metanoia Institute
Masters Level: Conflict Resolution & Group Facilitation (NAOS Institute)
Registered Bodies:
BACP
Member of Oxford Psychotherapy Society
Member of OTS
---